The Hague Summer School 2017
An interdisciplinary approach to sustainable cities, 3 – 28 July 2017
Do you want to make a difference in the world? Are you interested in looking at global issues from an interdisciplinary perspective? Join The Hague Summer School in the Netherlands.
There is no better place to learn and practice world citizenship than in and around The Hague, the International City of Peace and Justice and the political, cultural heart of the Netherlands.
The Hague University of Applied Sciences encourages everyone to invest in change. We want to educate people to become world citizens to improve the world we live in. That is only possible if we work together, evolve and change ourselves. If we take a critical look at our present and future situation, we will see that we need new perspectives and solutions. We will find them more quickly if we constantly share and learn to apply one another's insights, skills and methods.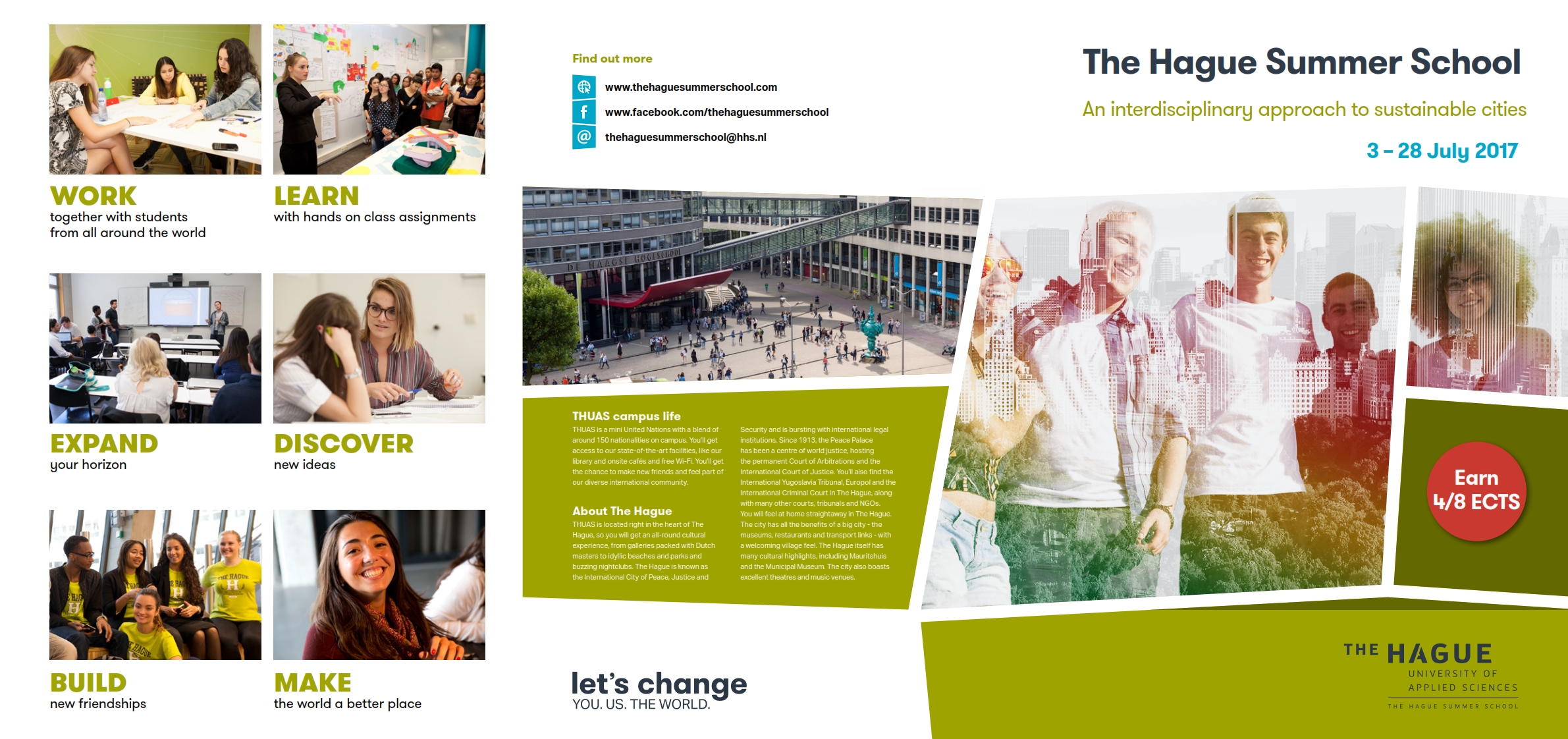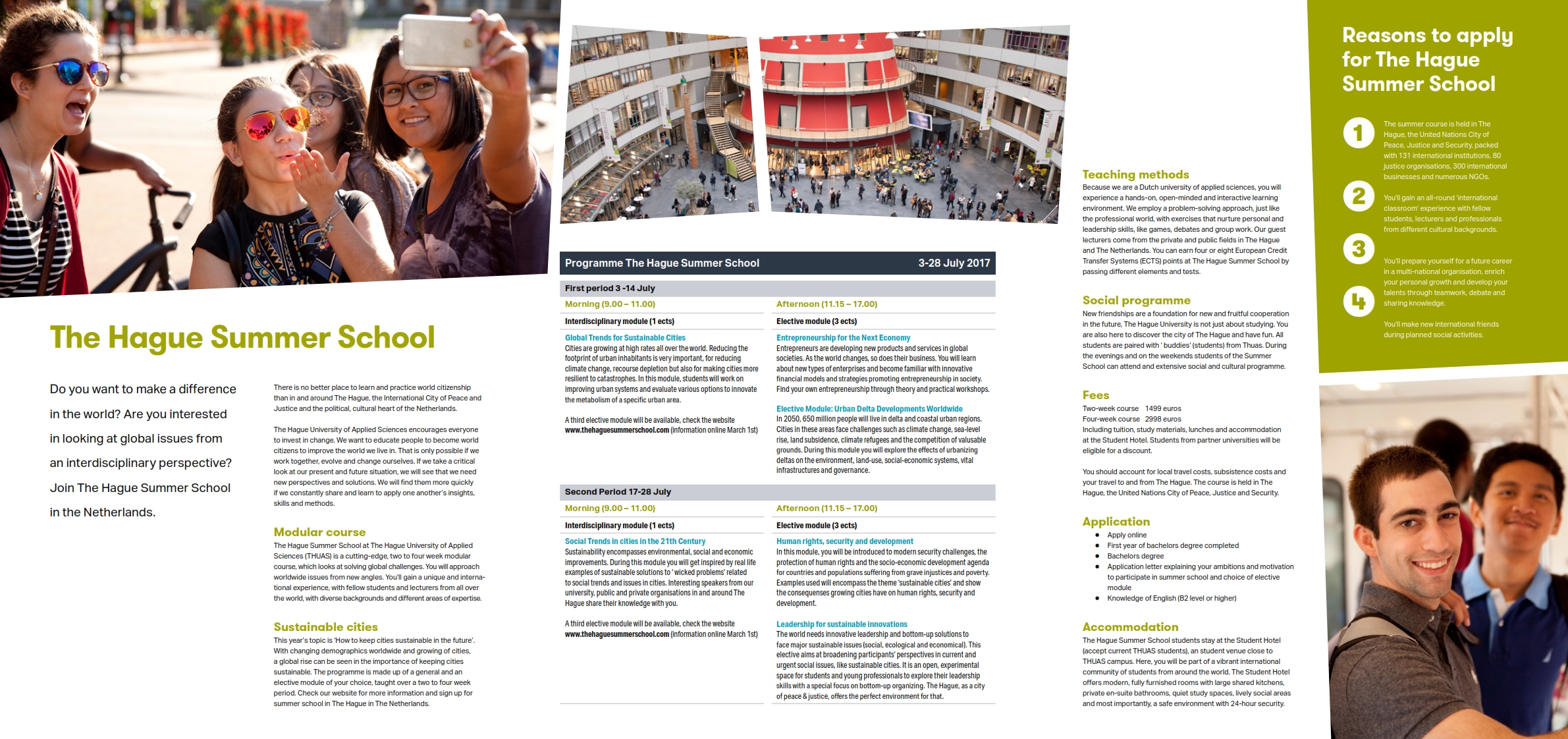 IUP Students who are interested to join the THUAS SUMMER SCHOOL 2017, please register your name to IUP staff before April 17, 2017 and submit these following documents:
A copy of Student ID Card
A copy of an Active Passport
A English Proficiency > B2 level (IELTS > 5.0)
Should you have any questions, please contact IUP Staff