PUKYONG NATIONAL UNIVERSITY
Pukyong National University(PKNU) is one of the most prestigious national universities in Korea. PKNU was founded in 1996 after Pusan National University of Fisheries (est.1941) and Pusan National University of Technology(est. 1924) merged. Having more than 25,000 students, PKNU is one of the ten large-scale national universities in Korea. The university has developed partnerships with over 290 universities and institutions from around the world. More than 1,300 international students from 60 different countries are currently enrolled in undergraduate and graduate courses.
Located in the most beautiful and dynamic city in Korea, Pukyong National University is surrounded by lively and exciting culture.
2017 INTERNATIONAL SUMMER SCHOOL
Time Spent at an institution overseas is a stimulating and exciting opportunity. International Summer School of Pukyong National University(PKNU-ISS) offers students opportunities to experience Korean culture and to understand the people better. International students will also have an opportunity to make new friends from all around the world As well as from PKNU.
Aside from Korean culture, you will also be able to learn  global current affairs by discussing and sharing ideas with both Korean students and other international students.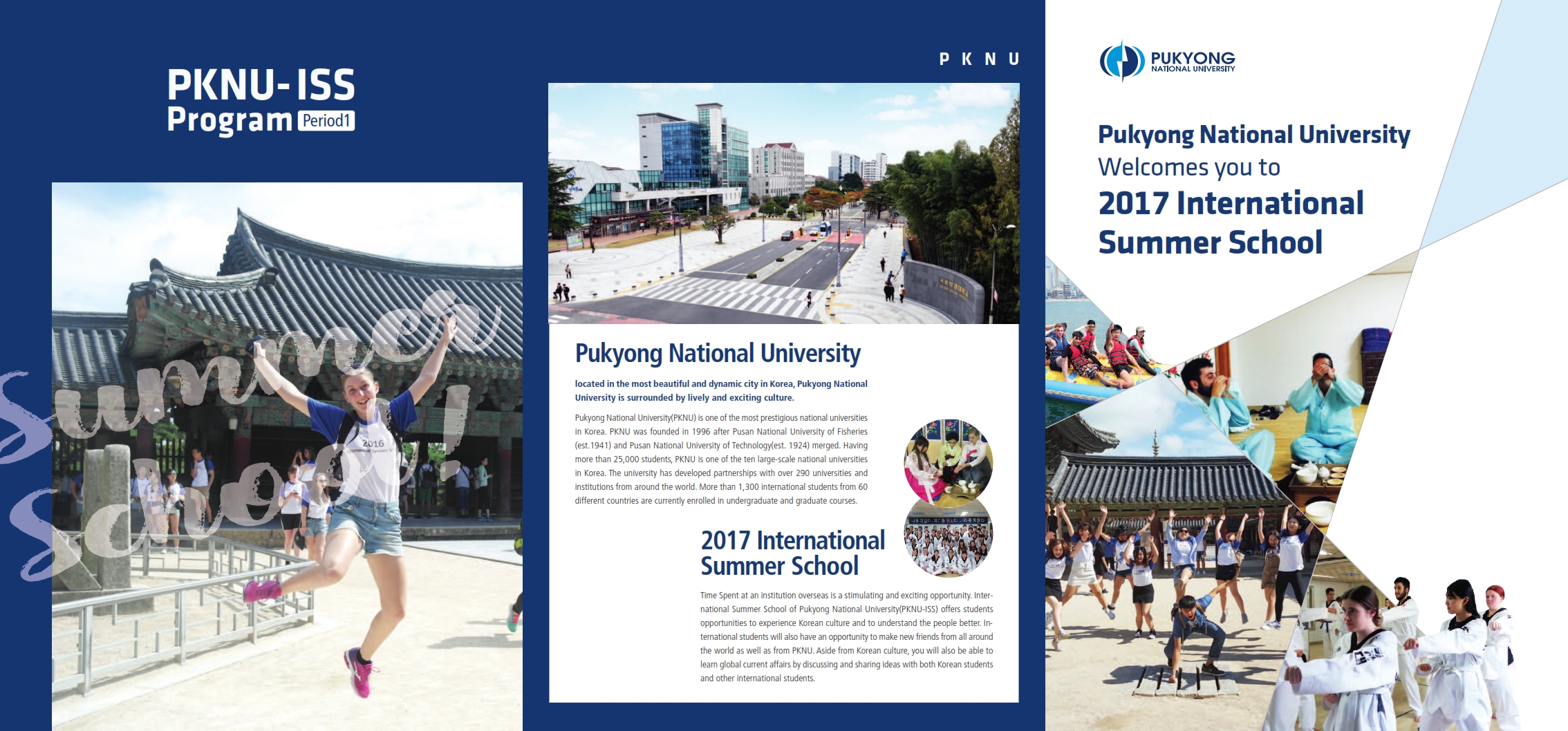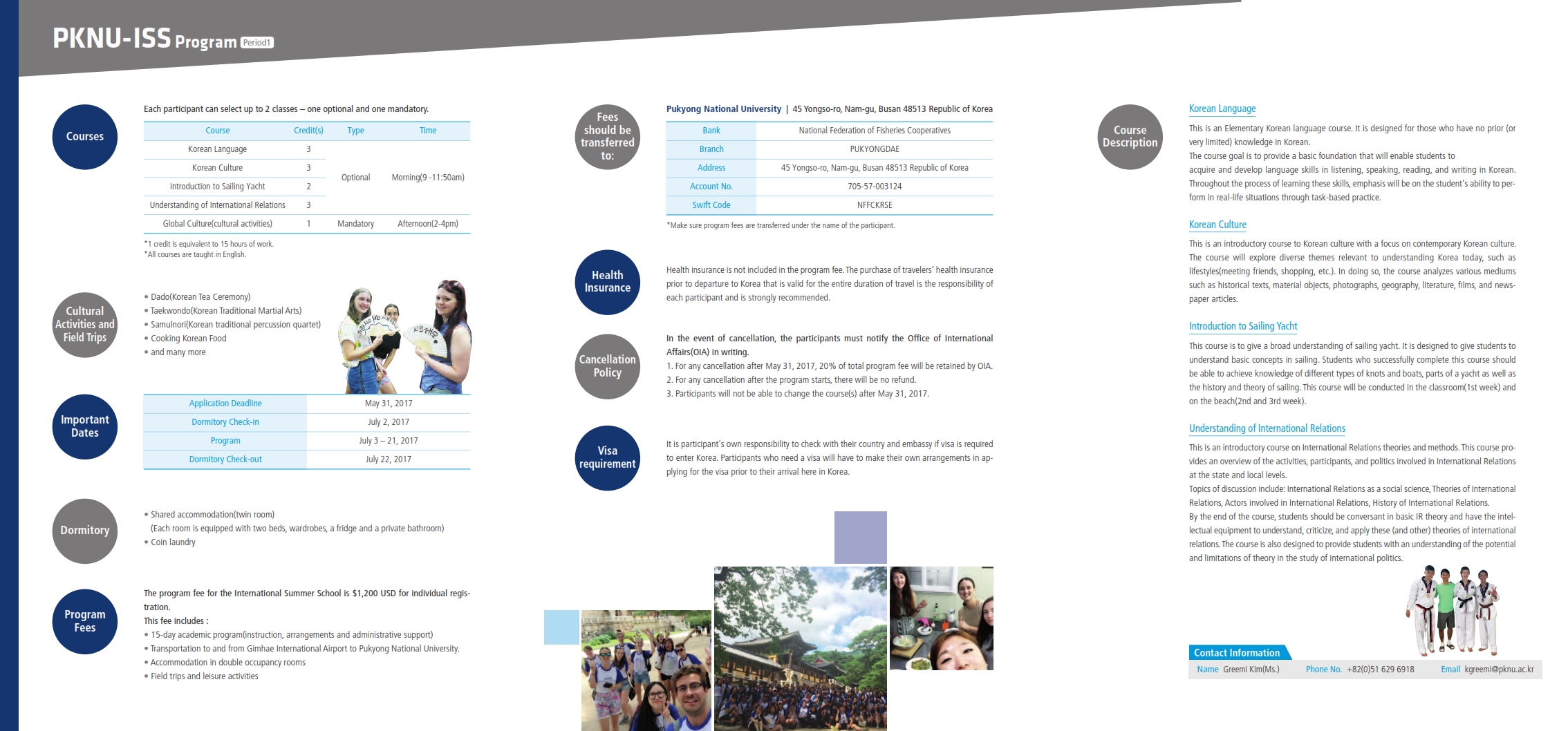 IUP Students who are interested to join the PKNU ISS 2017, please register your name to IUP staff before April 28, 2017 and submit these following documents:
Active Passport (until September 2017)
TOEFL Score > 480
Application form with a photo(passport size) attached
A proof of student registration
An official academic transcript
Health check result (It must prove that you don't have any contagious diseases such as tuberculosis or hepatitis)
A certified copy of Bank Statement with minimum account IDR 40.000.000
Should you have any questions, please contact IUP Staff